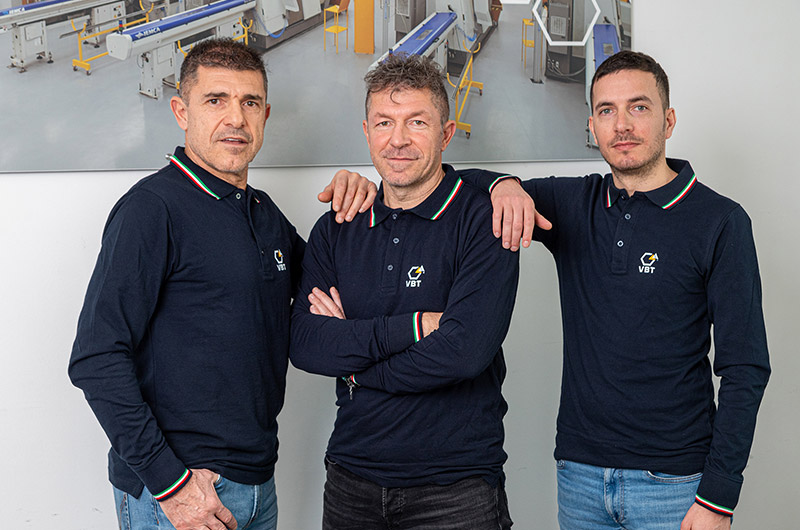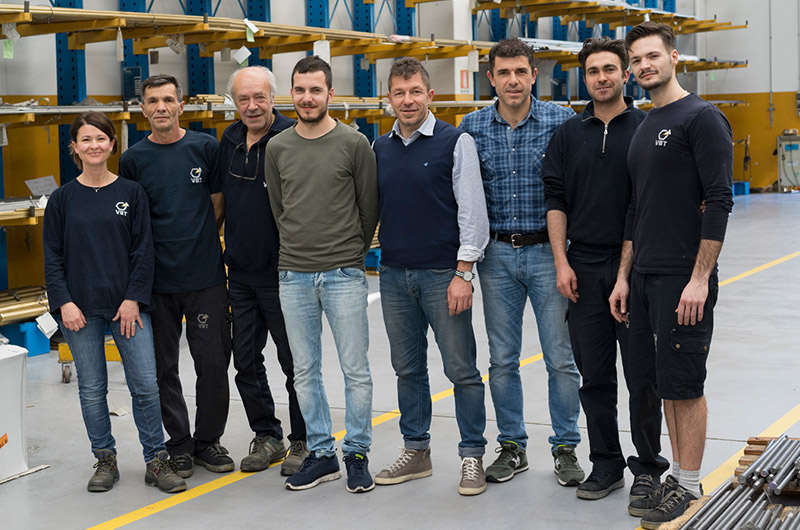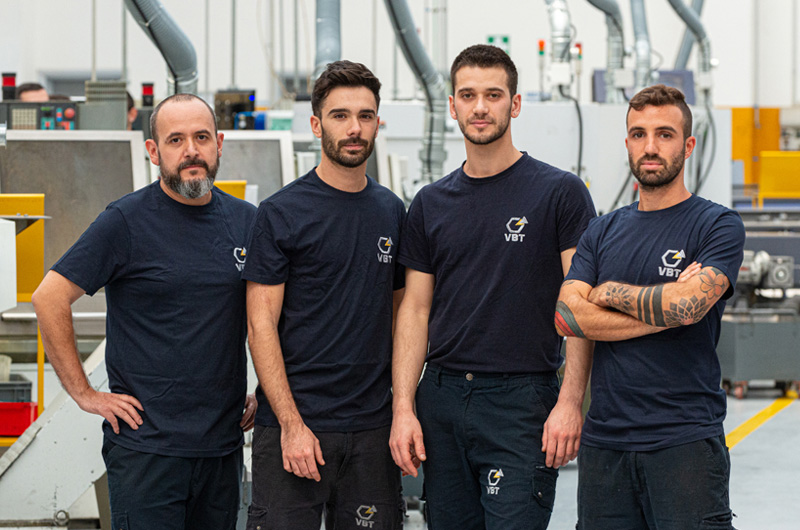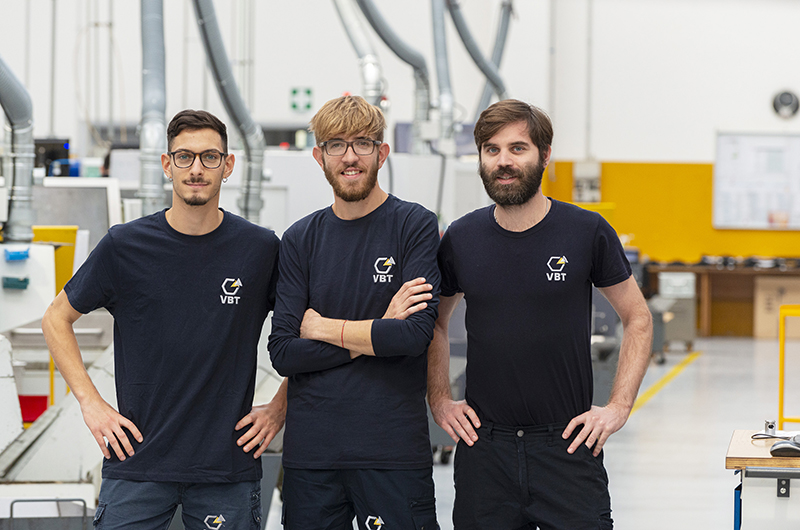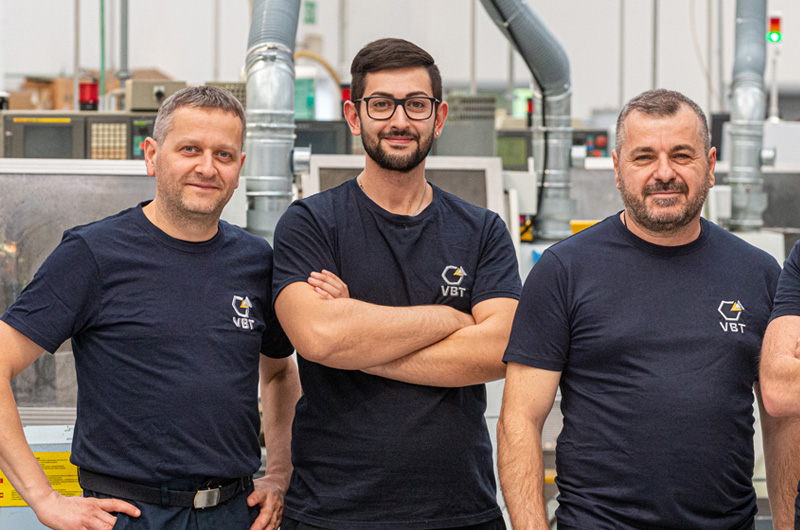 VBT s.r.l. was founded in 1995 as a small precision machining workshop using Swiss-type lathes.
Over the years, the constant development has also been guaranteed by customer appreciation of its skills and competence. In a short time, VBT has been able to establish successful partnerships with important companies in the Automotive Industry and this has meant significant growth in terms of organisation, as well as the achievement in 2010 of the UNI EN ISO 9001:2008 certification.
VBT's production and technological ability is especially appreciated by customers of the export area (Austria, Germany, Switzerland, United Kingdom and Norway), who see the company as a reliable partner, able to respond to all types of request within short time.